Forte Medical

Peezy Midstream
The Peezy Midstream tackles high rates of failed diagnoses and repeated patient testing caused by unreliable urine specimen collection. It guarantees an accurate midstream specimen thereby enabling right-first-time diagnosis and treatment for conditions such as urinary tract infections and cancers.
Urine Contamination Facts
Urine is used as a diagnostic tool because it is a carrier of cancer biomarkers, bacteria, glucose, protein and more.
Traditional urine specimen collection has a 20.5% contamination rate in the United States.
Of the 277 million urine specimens taken annually in the US, 55.2 million are failed urine tests.
Using Peezy Midstream could save more than $717 million on retesting alone.
How Peezy Midstream Works
Peezy Midstream rejects the first, often contaminated, 8-10mL of urine and directs the flow into the toilet.
A small sponge blocks the exit so midstream urine flows into the attached lab-friendly 10mL collection tube.
Once the collection tube is full, additional urine is expelled through a separate duct into the toilet so the Peezy Midstream will never overflow.
The patient removes Peezy from the body, then disconnects and secures the collection tube with the supplied lid.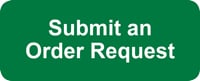 For more information about Peezy Midstream from Forte Medical, email hello@forte-medical.com or visit www.forte-medical.co.uk
Other Manufacturers