P3 Medical
Overview of P3 Medical
P3 Medical is an ISO 9001 and 13485 certified United Kingdom-based medical device manufacturer of equipment and patient drapes, surgical products and accessories, and anesthesia and airway management. Established in 2001, the company has worked closely with clinicians to develop cost-effective solutions which enhance hospital efficiency, patient care and overall safety in operating rooms. With an extensive distributor network, P3 Medical products can be found in more than 50 countries. MED Alliance is the U.S. distributor for a portion of the P3 Medical portfolio.
Equipment Drapes Offer Fast and Effective Protection
Operating room equipment can easily become contaminated with blood and other bodily fluids during procedures. Repeated sterilization and disinfection is time-consuming and may harm the expensive equipment and shorten its life span. Applying a P3 Medical equipment drape is fast, protects the equipment and reduces the risk of cross-contamination.  The following equipment drapes are available:
Quick Change Camera Drapes
Allows quick and easy scope changes during procedures without compromising sterility.
Closed-end offers cameras full protection from fluids and acts as a reliable sterile barrier.
Board-edge ring reduces the risk of contaminating the sterile field
Concentric Ring Style Drapes
Ring style drapes ensure easy and efficient application without compromising sterility.
The drape is fully contained within the ring and can be simply pulled back over camera and cable.
Any excess material remains securely inside the ring.
Tracheseal Quickly Heals Tracheostomy Wounds 
Tracheseal is a unique dressing specifically designed to address stoma closure difficulties, accelerating the healing process and offering greater patient comfort following the removal of a tracheostomy tube.
Center button plate enables the accurate and consistent location of the tracheostomy wound.
Gently pressing the button plate prevents the unwanted passage of air through the wound during talking, coughing and sneezing.
Proven hydrocolloid dressing material absorbs exudate and has a bacteriostatic action
Promotes faster healing and restoration of speech
Improves whole patient experience following tracheostomy tube decannulation, leading to shorter hospital stays and fewer complications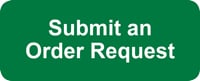 For more information about P3 Medical products, email [email protected] or visit www.p3medical.com.
Other Manufacturers