AdvancedCPR Solutions
The EleGARD System is Specifically Designed to Position Patients for the Elevated CPR™ Method
The EleGARD™ Patient Positioning System is intended to assist in elevating the head and the thorax of a patient from a supine position into a multi-level elevated position with the head above the thorax and the thorax above the lower body and extremities, and may be used during airway management; during manual CPR, manual CPR adjuncts, CPR with the LUCAS® Chest Compression System; and patient transport.
The EleGARD System is the only device designed to precisely and consistently position patients to support the practice of the ElevatedCPR™ method.
The ElevatedCPR method is a technologically-advanced technique for performing device-assisted head up CPR that incorporates raising the head, heart, and thorax in a multi-level elevation, in a timed sequence, in conjunction with best practice resuscitation protocols. Preclinical studies show the addition of the EleGARD System to the existing use of an Impedance Threshold Device (ITD) and Active Compression Decompression CPR (ACD-CPR) or mechanical CPR has the potential to:
Reduce intracranial pressure1245
Improve cerebral perfusion pressure1245
Improve coronary perfusion pressure136
while maintaining aortic pressure compared to conventional CPR or Manual CPR Adjuncts+ITD CPR.1234
EleGARD System Key Features
Base with Circumferential Handles
Lower Back and Thoracic Plates
Adjustable Head and Neck Support
Neck and Shoulder Stabilizer Cushion
Control Panel with Timer
Back Plate Holder and Release Knob
The EleGARD Patient Positioning System includes two batteries, battery charger and carrying case.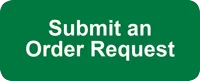 For more information about the EleGARD Patient Positioning System from AdvancedCPR Solutions, email [email protected] or visit elevatedcpr.com.
References:
Ryu H, Moore J, Yannopoulos D, Lick M, McKnite S, Shin SD, et al. The Effect of Head Up Cardiopulmonary Resuscitation on Cerebral and Systemic Hemodynamics. Resuscitation. 2016;102:29-34.
Debaty G, Shin S, Metzger A, Kim T, Ryu HH, Rees J, et al. Tilting for perfusion: head-up position during cardiopulmonary resuscitation improves brain flow in a porcine model of cardiac arrest. Resuscitation. 2015;87(2015):38-43.
Kim T, Shin SD, Song KJ, Park YJ, Ryu HH, Debaty G, et al. The effect of resuscitation position on cerebral and coronary perfusion pressure during mechanical cardiopulmonary resuscitation in porcine cardiac arrest model. Resuscitation. 2017; 113:101-107. doi: https://doi.org/10.1016/j.resuscitation.2017.02.008
Moore J, Holley J, Segal N, Lick M. et al. Consistent head up cardiopulmonary resuscitation haemodynamics are observed across porcine and human cadaver translational models. Resuscitation. 2018; 132: 133-139. https://doi.org/10.1016/j.resuscitation.2018.04.009
Moore J Salveda B, Lick M, Rojas-Salvador C, Debaty G, Segal N, Lurie K. Controlled progressive elevation maximizes cerebral perfusion pressure during head up CPR in swine model of cardiac arrest [Abstract]. Circulation. 2018;138(Supplement2):A17.

Rojas-Salvador C, MooreJ, Salverda B, Debaty G, Lick M, Lurie K. Controlled Head and Upper Thorax Elevation Improves Cerebral Perfusion Pressure during Active Compression-Decompression Cardiopulmonary Resuscitation with an Impedance Threshold Device in a Porcine Model of Cardiac Arrest.  Poster presented at: National Association of EMS Physicians; Austin, TX 2019