Vicorder
Vascular Diagnostics Made Easy
Vicorder® is a compact and portable multifunctional vascular testing system, optimized for clinical diagnostics and screening and the non-invasive determination of cardiovascular health indicators used in clinical studies and research.
The Portable Solution for the Vascular Lab
Vicorder runs all standard PAD exams and fulfills reimbursement requirements for arterial diagnostic testing. The system includes all cuffs and sensors to execute guided procedures and stores patient results. Networking and DICOM options are available.
Blood Pressure Measurements (ABI + TBI): Ultrasound Doppler (5/8 MHz), PPG, and oscillometric modalities for post-exercise and cold immersion protocols
Venous Function Tests: Reflux and Outflow testing without consumables
Segmental Blood Pressure (Dual-Channel PVR): Upper and lower arterial testing protocols, customization supported
The Portable Solution for Vascular Health Screening
Vicorder provides efficient testing for Peripheral Arterial Disease (PAD) and Arterial Stiffness.
Ankle-Brachial-Index: Detecting PAD through automated oscillometric testing, with easy setup, evaluation and concise reporting
Pulse Wave Velocity (PWV): Identifying cardiovascular risk by measuring arterial stiffness within minutes
Central Blood Pressure Measurement (PWA): Assisting in hypertension management with complementary parameters
Efficient, Non-Invasive Determination of Essential Cardiovascular Parameters
Pulse Wave Velocity (PWV): Arterial stiffness measurement using validated carotid-femoral method, consistent results through oscillometric technology
Pulse Wave Analysis (PWA): Hemodynamic values through PWA, Cardiac Output*
Central Aortic Pressure (CSBP) Augmentation Index (AIX): Cardiovascular event predictors by PWA and verified transfer function
Flow Mediated Slowing (FMS): Endothelial function* indicator utilizing automated testing procedure, correlates with gold-standard FMD
(*Research only, not intended for medical use.)
To view additional videos showcasing the capabilities of Vicorder, click here.
MED Alliance is the U.S. distributor for Vicorder.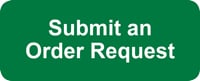 For more information about Vicorder, email or visit smt-medical.com