SurgiTools
Overview of SurgiTools
SurgiTools is an Australian-based medical device manufacturer of innovative surgical instruments that promote safer and more efficient minimally invasive surgery. The company's mission is to translate decades of surgical training and experience into simple products that make complex surgery easily reproducible.
MED Alliance is proud to partner with Cole Surgical, the national distributor for ColpoWave™, CerviGrip and SurgiAssist™. MED Alliance will provide logistical and distribution assistance as these innovative devices are introduced into the United States.
ColpoWave™ and CerviGrip For Ureteric Safety
ColpoWave from SurgiTools is a vaginal delineator for total laparoscopic hysterectomies and sacrocolpopexy procedures. ColpoWave is the world's first U.S. patented rotatable colpotomizer offering clear visual landmarks and physical safety margins at all stages of the procedure as it is rotated.
The raised edge lifts tissue at the vaginal vault and displaces the ureter – the safety signal for where to perform coagulation and colpotomy. The raised 20mm margin indicates the ureteric entry into the bladder – the danger signal for where not to dissect to avoid damaging the ureter. For oncologists, the 20mm margin indicates the clearance margin for radical hysterectomy.
Used as a standalone device, the ColpoWave provides two colpotomizer sizes in one product. The ColpoWave Balloon can also be used to ensure a proper fit. The ColpoWave may be used in conjunction with the CerviGrip, a uterine manipulator, suitable for diagnostic and operative procedures.
Watch the ColpoWave Intro video.
Watch the Robotic TLH SurgiTools video.
SurgiAssist™ Uterine Positioner and Camera Holder
The SurgiAssist Uterine Positioner delivers a stable pelvic platform for laparoscopic surgery while the SurgiAssist Camera Holder provides stable images. The device holds most uterine manipulators on the market, is easy to use, flexible and does not require power or hydraulics to operate.
Watch the Laparoscopy Assistant – SurgiAssist Uterine Positioner video.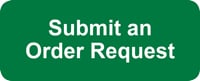 For more information about SurgiTools products, email [email protected] or visit www.surgitools.com.